(English and Inuktituk with English subtitles)
Living with Giants delves into the imaginative world of Paulusie Kasudluak, a young Inuk facing responsibilities as he transitions into adulthood. The film portrays his thoughts, his dreams, and his beliefs, and allows for an intimate immersion into his life. Paulusie is a caring son to his ailing father and a good boyfriend. But what begins as the story of an innocent teenager quickly becomes the struggle of a young man coping with the guilt of having made a huge mistake. Tragically, Paulusie takes the most dramatic decision and takes his own life. Living with Giants remains a poetic journey of resilience that echoes issues that are far greater than Paulusie's personal story.
Click below if you or someone you know needs help.
Reachoutnunavik
For each sale and rental, MC2 will donate $ 1 to UNAAQ,  an association that supports Inukjuak youth through the active promotion of Inuit cultural heritage in the community.
Awards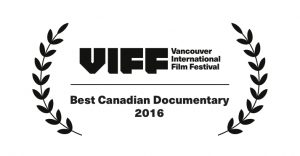 Broadcaster and festivals